Usage Reporting
Tracking your server usage and user activity is done through Usage Reporting.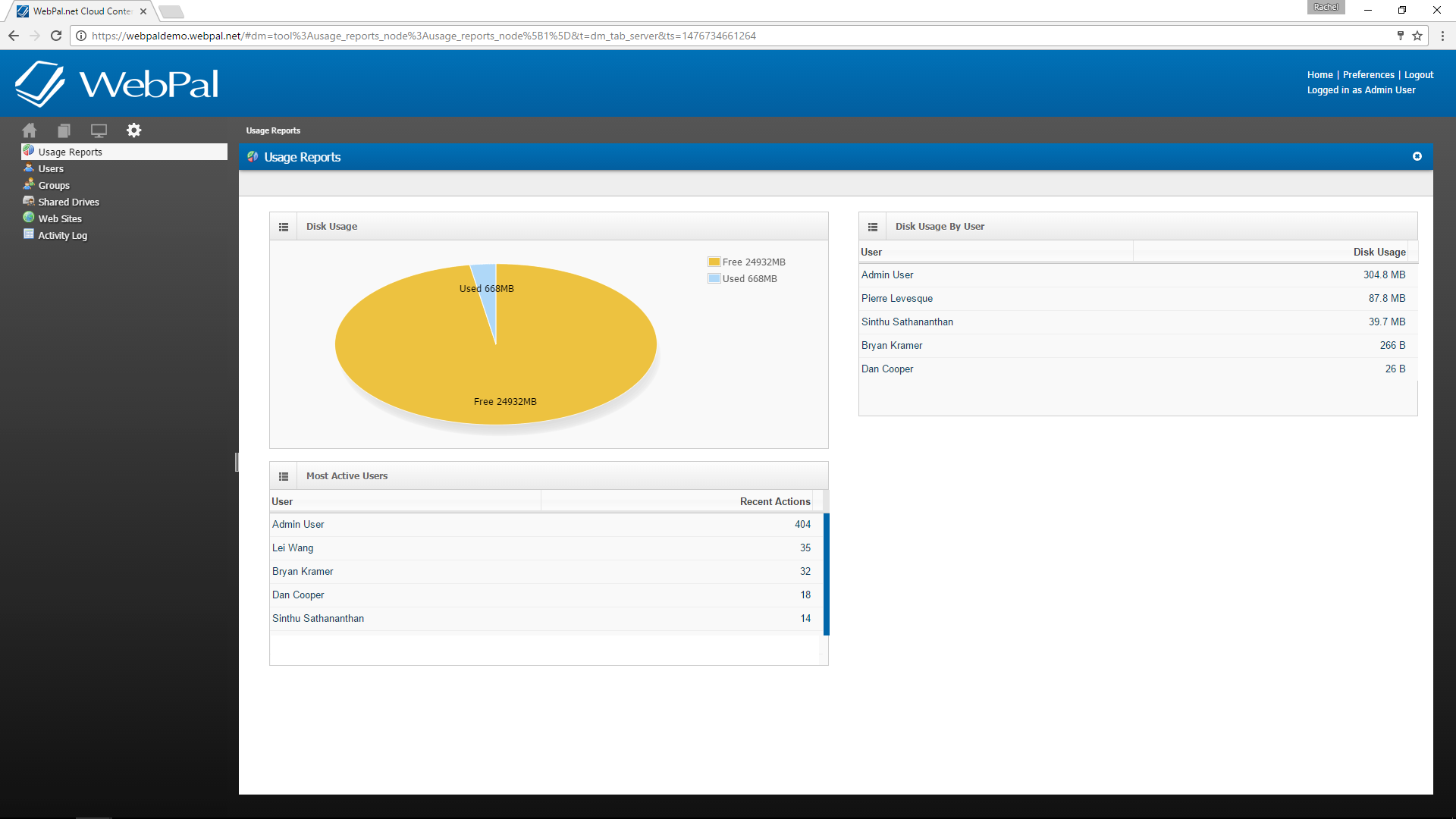 Disk Usage
The chart represents the total used and free disk space.
---
Disk Usage by User
Track usage by all users within your server.
---
Most Active Users
See which users have the most frequent activity by viewing the number of actions.