WebPal Extensions
Importing extensions (also known as plugins) into WebPal is easy to do via a GitHub account.
Start by logging into WebPal System Tools as seen below:

Select "CMS Tools" > "Import Web"
In the Import Web tab select "GitHub" in the Import From option

Open the Palomino GitHub account which can be found at https://github.com/palominoinc​
Open the extension you would like to import. Click the "Clone or download" button and copy the extension URL.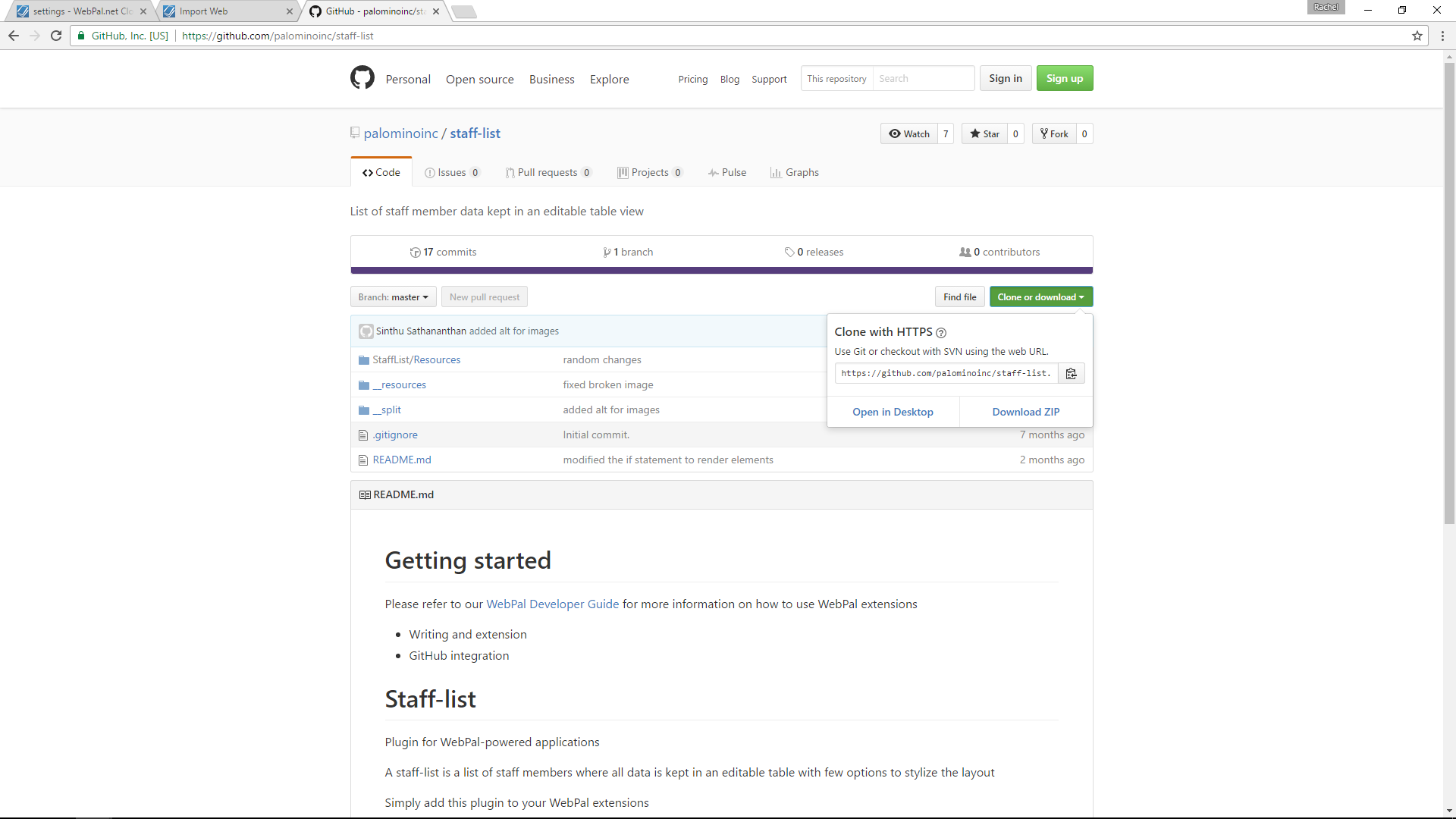 Open the Import Web tab in WebPal again and paste the link into the Git URL field. Choose a name for the extension if applicable.
Select "Import". The extension will then be added to your web.